Meeting assistant apps can automate meeting-related tasks and streamline workflows. Here are some of the best ones you should try.
1. Voicegrain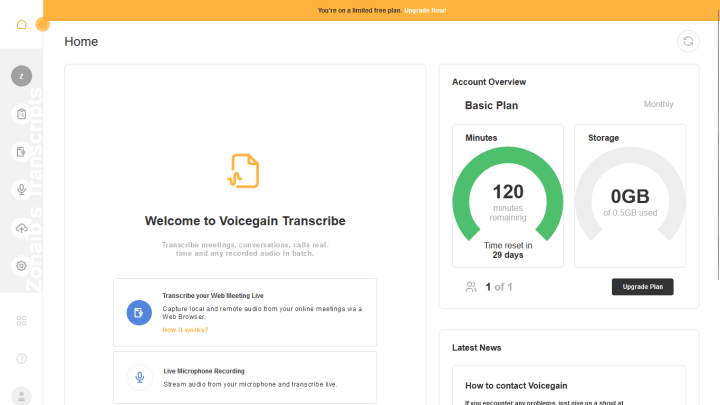 Voicegrain lacks dedicated iOS and Android apps, so if you are a PC user, you can benefit from its speedy and accurate transcription. For free, you get 120 minutes of transcription and 500MB of cloud storage to store recordings. Voicegrain  takes a no-frills approach and has got the simplest user interface on this list. The service lets you upload recordings and also fetches real-time transcriptions from ongoing meetings.
2. Fireflies
Fireflies is another free AI assistant you can use to record and transcribe your voice conversations across any web-conferencing platform. You can go through the transcriptions later for quick reference.
Apart from these, it lets you add comments or highlight specific sections of the meeting to collaborate on crucial moments with teammates. You can also save time using this app that allows you to search across action items to review a meeting. If there is an existing audio file, upload it to Fireflies dashboard for instant transcription. You can easily integrate this tool to Zapier or dialers to process audio and calls. A Chrome extension of the app is also available to capture the meetings from the browser.
3. Notta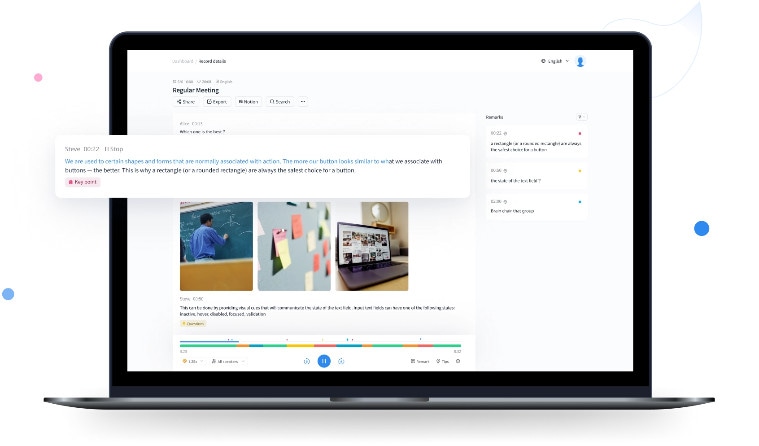 Notta earns the top spot in the list because it's one of the few services that offer a solid free plan, which is actually rare when it comes to transcriptors. You can access the service through its web app on your desktop, or download its iOS and Android apps to use it on your smartphone. The free plan lets you import audio and video files to get a transcript, while the paid plan offers you the 'Notta Bot' for live meeting transcription in Zoom, Google Meet and Microsoft Teams. The easy-to-use interface across platforms makes it ideal for both personal and business users.
4. Fathom
Fathom is a free-to-use meeting assistance app that assists remote teams in enhancing their performance. While this app records your Zoom conference call or virtual meeting, you can click on the link visible on your screen to highlight that segment of the meeting.
As soon as the call ends, access to the fully transcribed call recording instantly, along with all the moments you highlighted. Instead of the meeting notes, you can share these highlights with your colleagues. Fathom also supports integration with popular apps like Slack, Salesforce, and Hubspot. You can also migrate auto-generated summaries of call and action item summaries to platforms such as Gmail, Google Docs, Notion, Asana, and Todoist.
5. Otter
Are you still taking meeting notes manually? Switch to Otter, a free AI-powered assistant that'll help you by generating meeting notes. Moreover, you can use this tool for taking notes for any other important voice conversations, including lectures and interviews.
It takes productivity and collaboration between team members to a new level with its intelligent features. The software joins online meetings automatically and records the conversations before sharing them with participants. You can also review the recorded meeting transcript in real-time. Moreover, you can play, search, edit, organize, and share the recordings from any device.
While going through a long recording, you can skip silence and speed up the playback to save your time. Furthermore, you can search across the meeting notes or view all its instances using a summary keyword. Otter supports Zoom, Microsoft Teams, and Google Meet.